Buying a yacht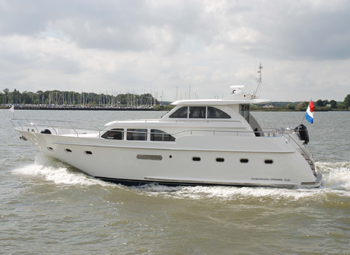 Purchasing your dream yacht is often an emotional decision; you would want your new ship to give you lasting boating pleasure. To prevent you from getting a bad bargain, it is wise to seek advice from a professional. And that is exactly the service that we at Sterkenburg Yachting offer.

We can assist you in the price negotiations, in appointing an expert for a technical inspection, in research on the yacht's VAT status and, last but not least, in checking whether the yacht is registered in the Ship's Register of the Dutch land registry.

We provide you with clear information on the ships we have on sale, in order to prevent any misunderstanding about the ship's equipment etcetera.

We kindly invite you to visit our sales harbour in Drimmelen to have a look at our wonderful collection of motor yachts. Over a nice cup of coffee we will listen to your wishes and we will give you the best advice possible when you purchase your motor yacht.